Juventus Juniors
Are you looking to take your son/daughter to the next level of soccer? We have experienced coaches that will guide them to success.
Juventus Junior Toddler Soccer Program Overview
Our toddler soccer program in San Diego is a flexible pay as you go training program for kids ages 2 – 5. We train in the heart of San Diego, at the Mira Mesa Recreation Center every Saturday morning.
If you have any questions about our kids soccer program, feel free to send us a message or give us a call! We cover the basics from dribbling to shooting in our 45 minute sessions, giving children a chance to develop their motor function skills at their own pace.
Each soccer lesson is $15 but you can save up to 15% off when you purchase 5 or 10 lessons. We accept PayPal, VISA, MasterCard, and cash. If you would like to pay at the lesson, please email eric@juventussandiego.com to reserve your spot ahead of time.
FAQs
Can my child play soccer if they aren't 2 years old yet?
Yes, if your child is almost two (around 19-23 months) and you feel comfortable with them training around other toddlers then you're more than welcomed to sign up!
What should I bring to the first soccer class?
Water! Simple but sometimes forgotten 😀
Does my toddler need cleats and shin guards?
They don't need shin guards as we don't do any hard soccer drills but soccer cleats are optional! If your toddler wants to wear shoes, just make sure they're flexible and lightweight shoes so they are comfortable running around.
Some mornings can be a little chilly during this winter season but as soon as your child starts running they'll warm right up! So don't add too many layers to your child.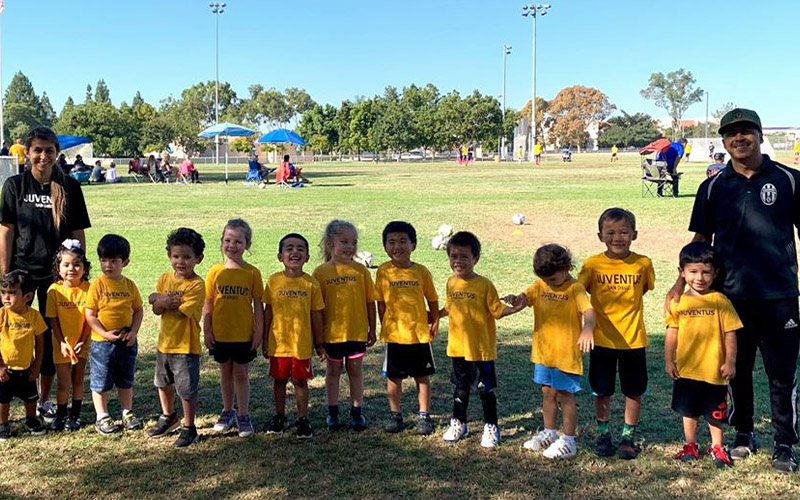 COVID-19 Announcement
We want to assure you that we take the health and well-being of our community, players, and coaches very seriously. Like you, we're closely monitoring the quickly developing effects of the Coronavirus (COVID-19) pandemic.
To help prevent the spread of COVID-19, we will be asking parents to practice social distancing while their son/daughter is practicing. We have temporarily implemented strict sharing guidelines, so please bring your own soccer ball to every training session.
We miss being able to engage with both our parents and players like we did before. We are staying hopeful but you can stay up to date with the latest updates on our social channels.
We are all in this together. We will continue to monitor the COVID-19 situation and will follow guidance from public health officials, government agencies, CalSouth, and the Presidio Soccer League so we can continue to support our players and communities as needed.
For more information about COVID-19 and what you can do to keep healthy and safe, visit the Centers for Disease Control at cdc.gov or your local health department's website. You can also view the CalSouth 4 phase plan here.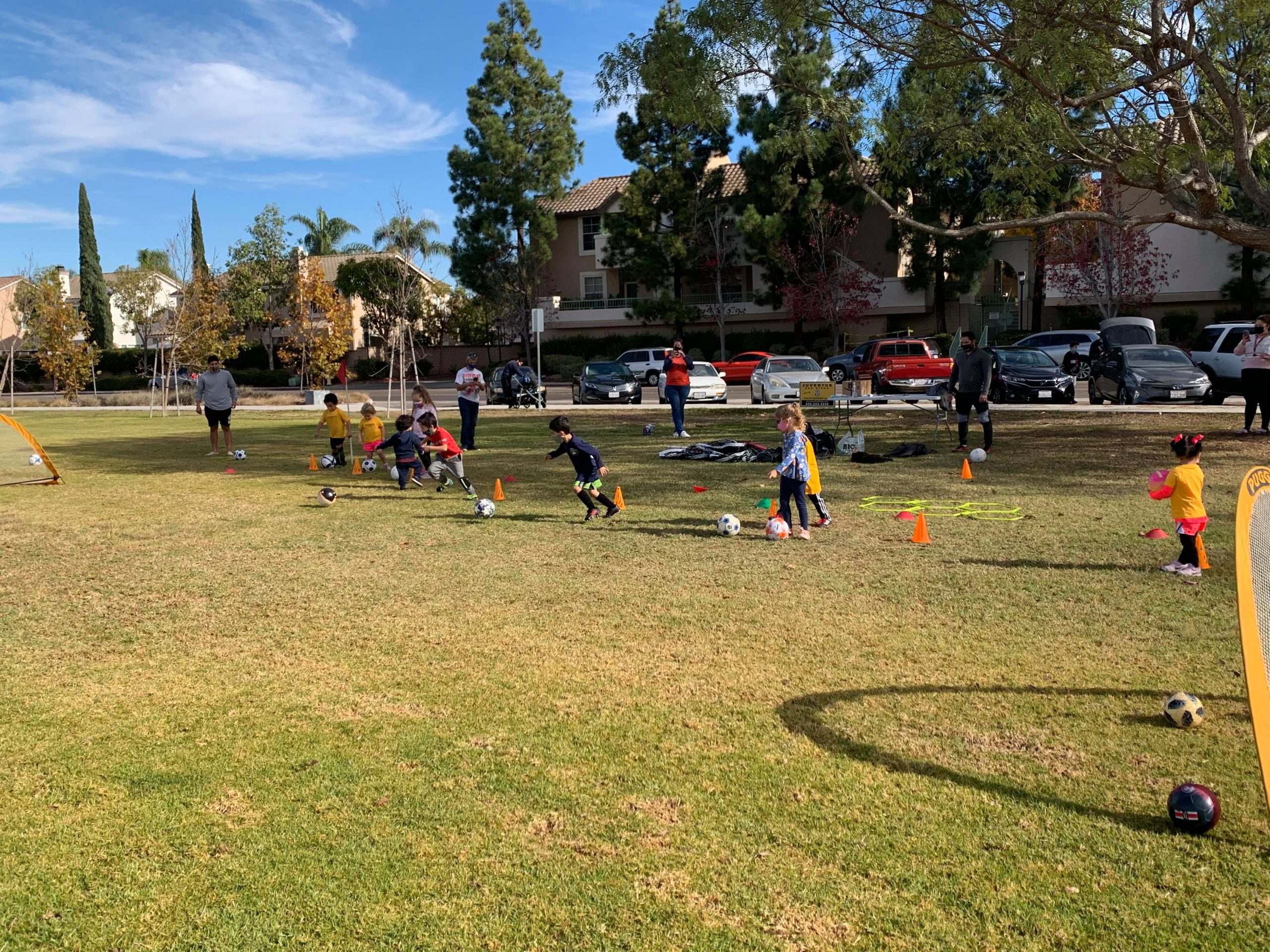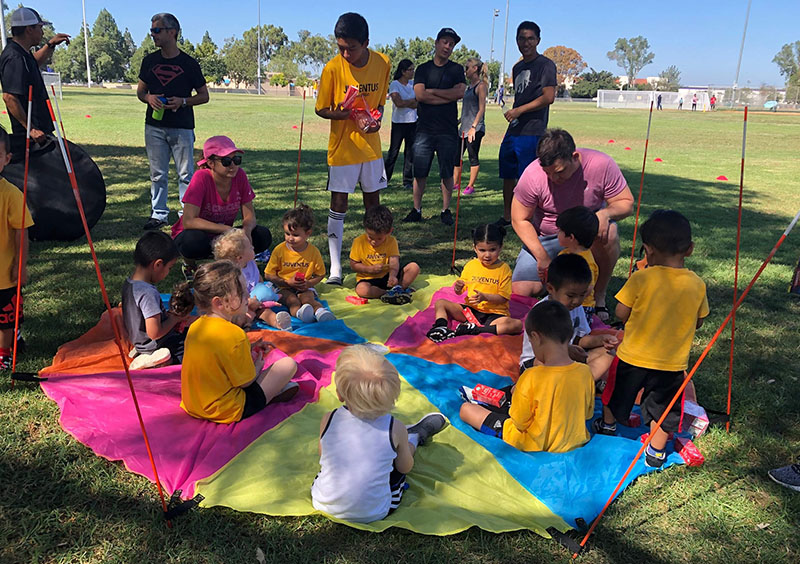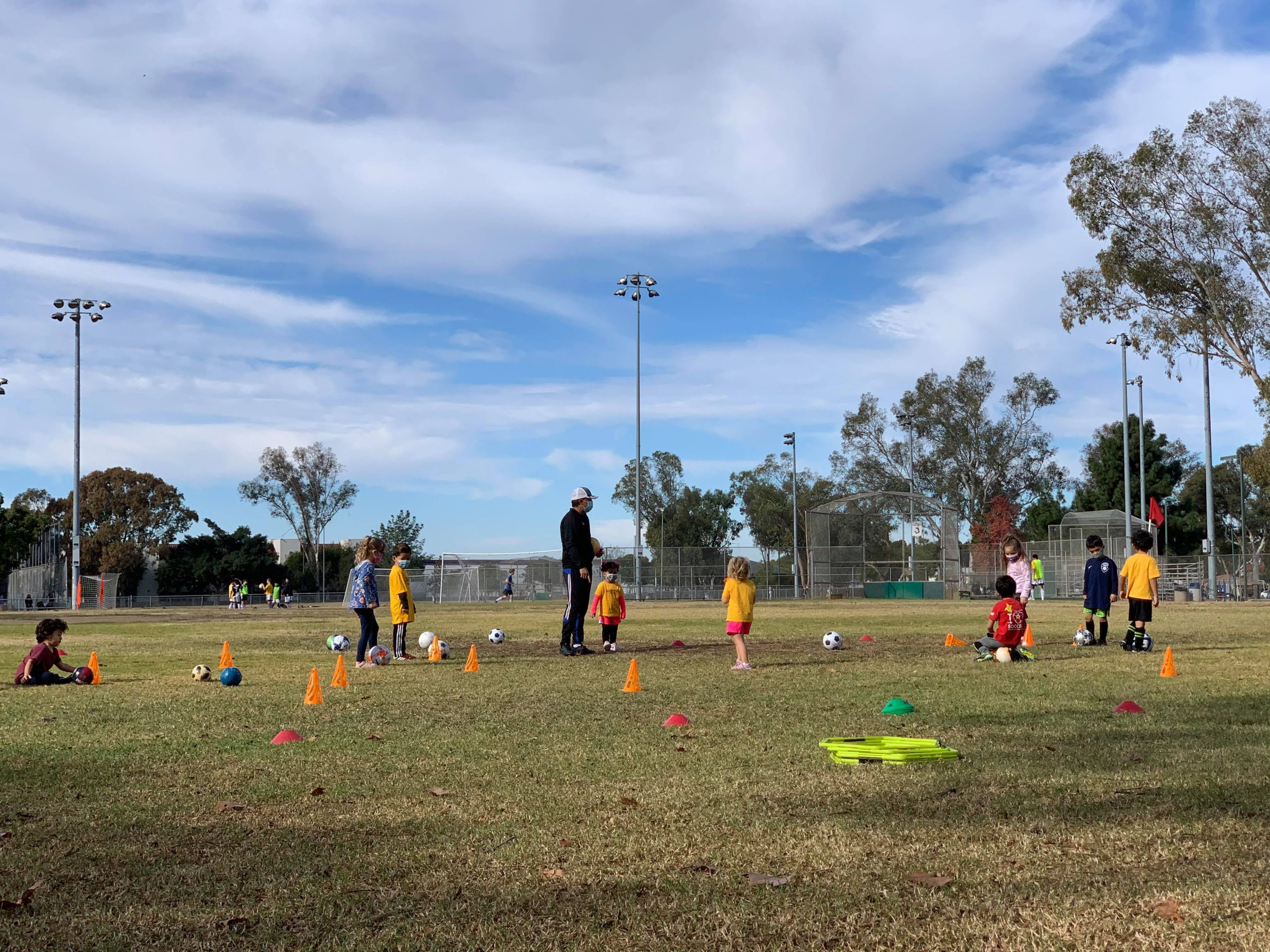 Class Schedule
Ages: 24 months to 5 years old
Field Address: 8575 New Salem St, San Diego, CA 92126
Class Schedule
October 30

Enjoy your Labor Day weekend!

November 6

Session 1: 10 AM – 10:45 AM

November 13

Session 1: 10 AM – 10:45 AM

November 20

Session 1: 10 AM – 10:45 AM

November 27 (Canceled)

December 4

Session 1: 10 AM – 10:45 AM

December 11

Session 1: 10 AM – 10:45 AM

December 18

Session 1: 10 AM – 10:45 AM

December 25 (Canceled)

January 1

Session 1: 10 AM – 10:45 AM

January 8

Session 1: 10 AM – 10:45 AM

January 15

Session 1: 10 AM – 10:45 AM

January 22

Session 1: 10 AM – 10:45 AM

January 29

Session 1: 10 AM – 10:45 AM
More dates and times will be added soon!
Sign Up Form – Feel free to drop by any class, we offer in-person sign-ups as well!