What are soccer socks made of?
Soccer socks can be made up of Nylon, Polyester, Spandex, Cotton, Olefin, Polyamide, and Profilen. Top brands like Adidas, Nike, and Under Armour vary their material blends. Wearing the right soccer socks can help prevent blisters, avoid fungal growth, add ankle support, minimize shin guard distractions, and increase confidence level. Learn more about the Nylon, Polyester, Spandex, Cotton, Olefin, Polyamid, and Profilen fibers below!
What are soccer socks made of (continued)
We break down what the benefits are for each material and why they improve feet comfort. Choosing the right soccer sock can help improve your level of comfort while playing. Avoid shin guard distractions, and add extra protection and breathability while wearing your cleats.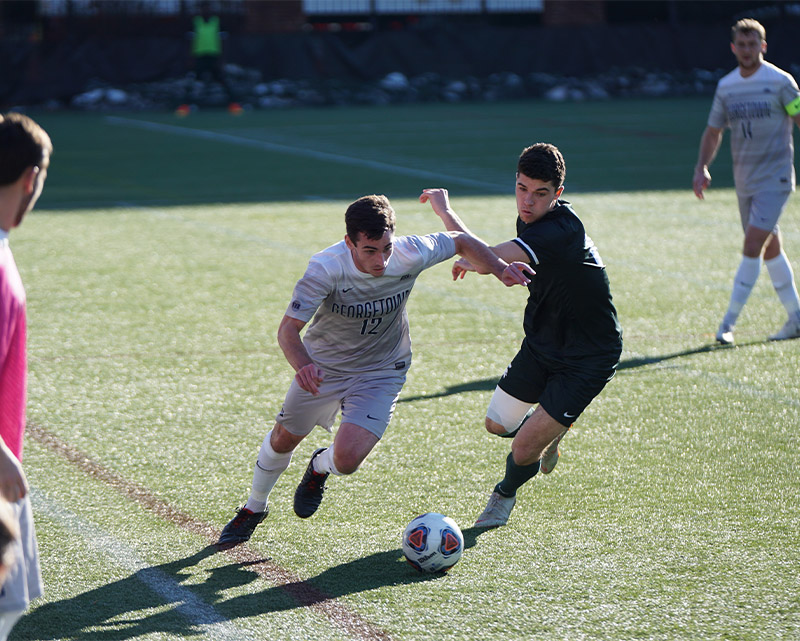 1. Nylon
Nylon is well-suited for soccer socks; it can handle lots of pulling and stretching. This polymer is known for its resistance and durability. Nylon also absorbs more water compared to other synthetics.
2. Polyester
Polyester can also take hard wear and tear. Polyester socks handle a bit more absorption compared to Nylon, but this polymer can breathe better. Nike uses Polyester in their famous "DRI-Fit" soccer socks.
3. Spandex
Spandex can handle extreme tension and resistance; this fabric is often added to help the sock maintain its shape. You may see some tags with the names Lycra or Elastane, which is also a form of Spandex.
4. Cotton
Cotton is a pretty inexpensive material versus Polyester, Nylon, or Spandex. Although cheaper, it has more drawbacks in soccer sock applications. Cotton absorbs the most moisture out of all the mentioned fabrics; it also tends to lose its shape more frequently. Cotton can also be more coarse, increasing your chances of getting blisters. Moisture build up and warmth is the perfect recipe for fungus. If you're looking to have a comfortable experience, you should avoid using 100% cotton socks for any soccer practice sessions or soccer games.
5. Other Synthetic Fibers
Some other synthetic fibers used in soccer socks are Olefin, Polyamide, and Profilen. From blister control to ankle support, these fabrics play an important part for maximum comfort and added stability. Any produced socks with these fibers will naturally increase confidence level which can play a vital part during a game.
Olefin: This synthetic is used to help moisture pass-through the sock
Polyamide: This synthetic increases the comfort of socks
Profilen: DryMax is known to use this fabric due to its low friction coefficient. This material can help prevent blisters.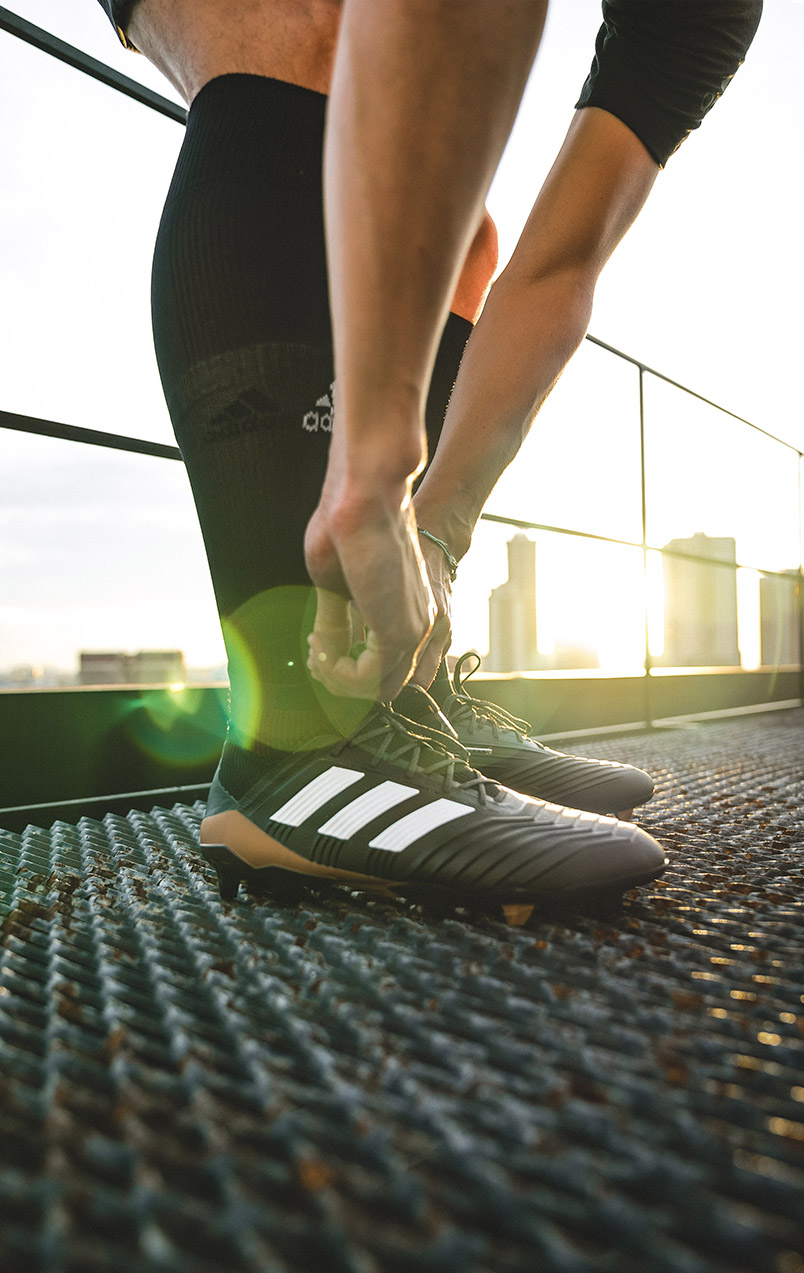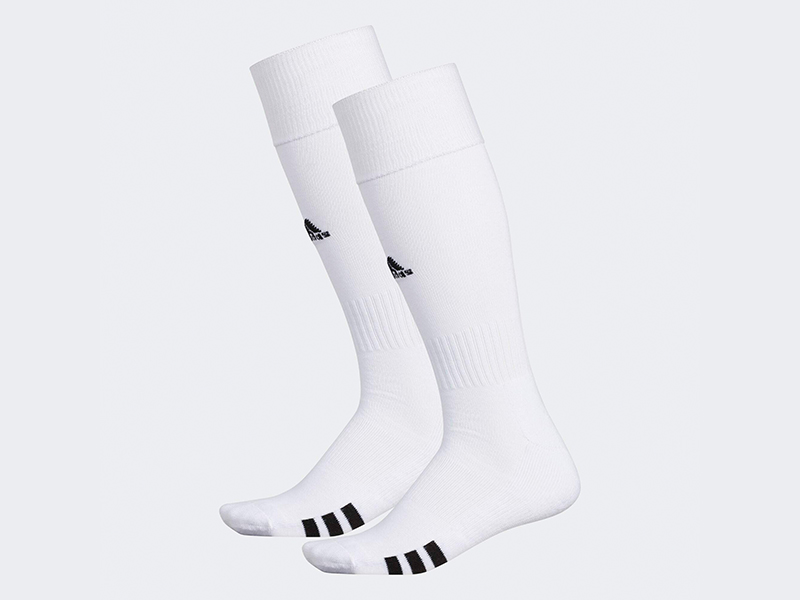 1. adidas Unisex Rivalry Soccer OTC Socks
This soccer sock is a great sock for any level athlete. The moisture-wicking yarn keeps your feet dry from sweat. These socks feature targeted cushioning on the footbed for shock absorption, while arch and ankle compression keep the sock in place.
3. Under Armour Soccer Over-the-calf Socks
UA TEAM socks have protective cushion where you need it most without feeling heavy or bulky. Made with performance enhancing features that help keep feet cool, dry, and energized.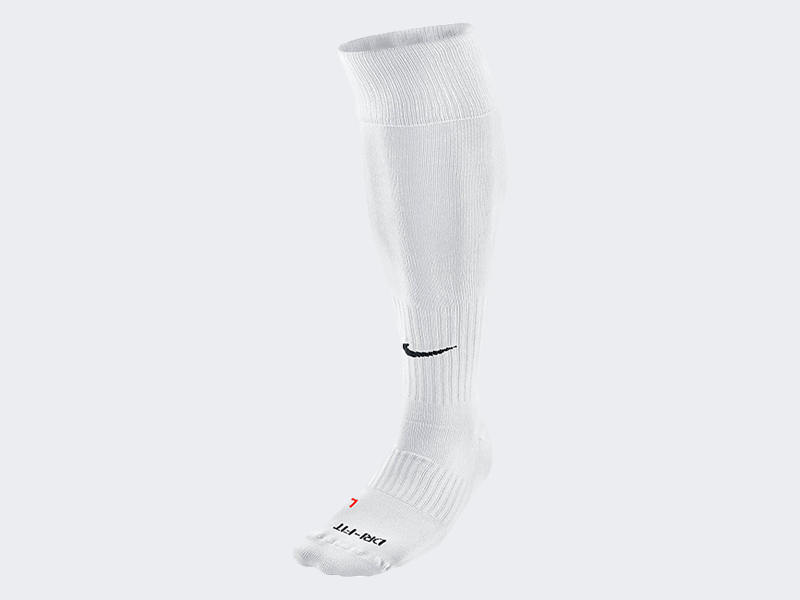 2. Nike Adults' Dri-FIT Classic Soccer Socks
The Nike Dri-FIT Classic Soccer Knee High Socks feature Dri-FIT fabric technology that wicks away moisture to help keep your feet dry and comfortable, and reinforced heels and toes offer durability in high-wear areas. Arch supports for cushioning and a snug fit. Anatomical right and left socks.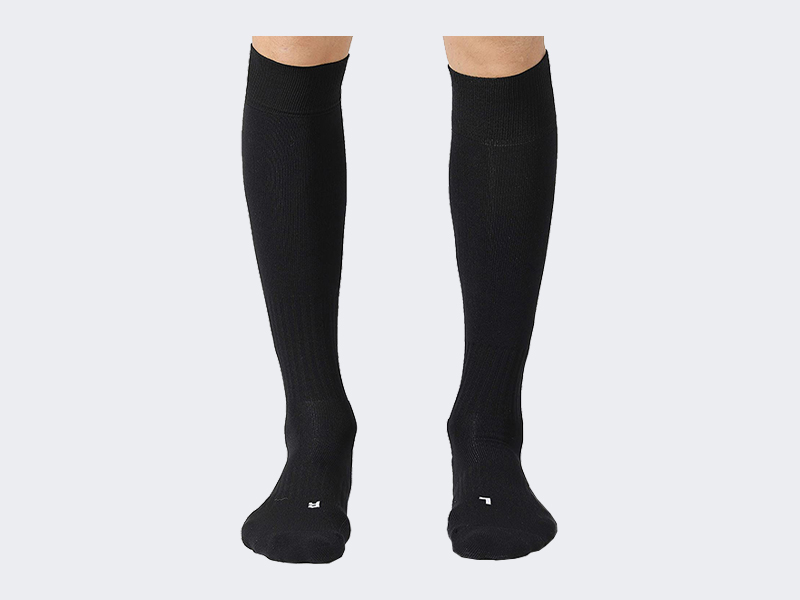 4. CelerSport Over-The-Calf Socks w/ Cushion
Whether you are going for a sport or a game, CelerSport socks are ideal for your outfit. These socks can be kept for a whole day, made of lightweight nylon with spandex, bringing softness to your feet.
Topic Suggestions or Questions?